from May 17, 2010
I only spent $25 in Arizona
Here I am in Gallup, New Mexico. Very nice people, but they keep asking my opinion about everything.
From Vegas to here, I had to go over the Hoover Dam.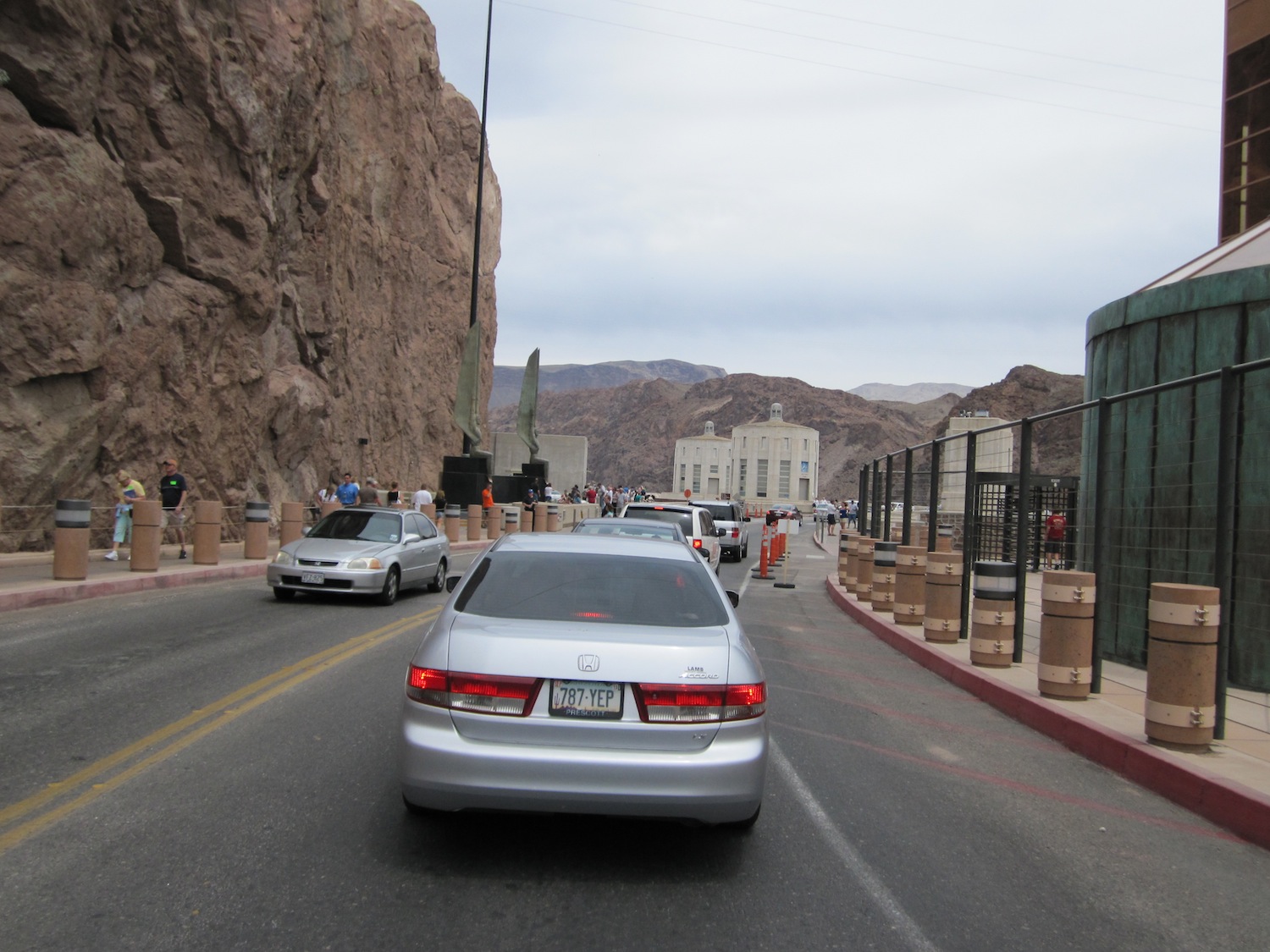 There are security checkpoints and anything larger than a van gets stopped and searched. Waiting to get down to the dam and across it took about an hour. A solid hour!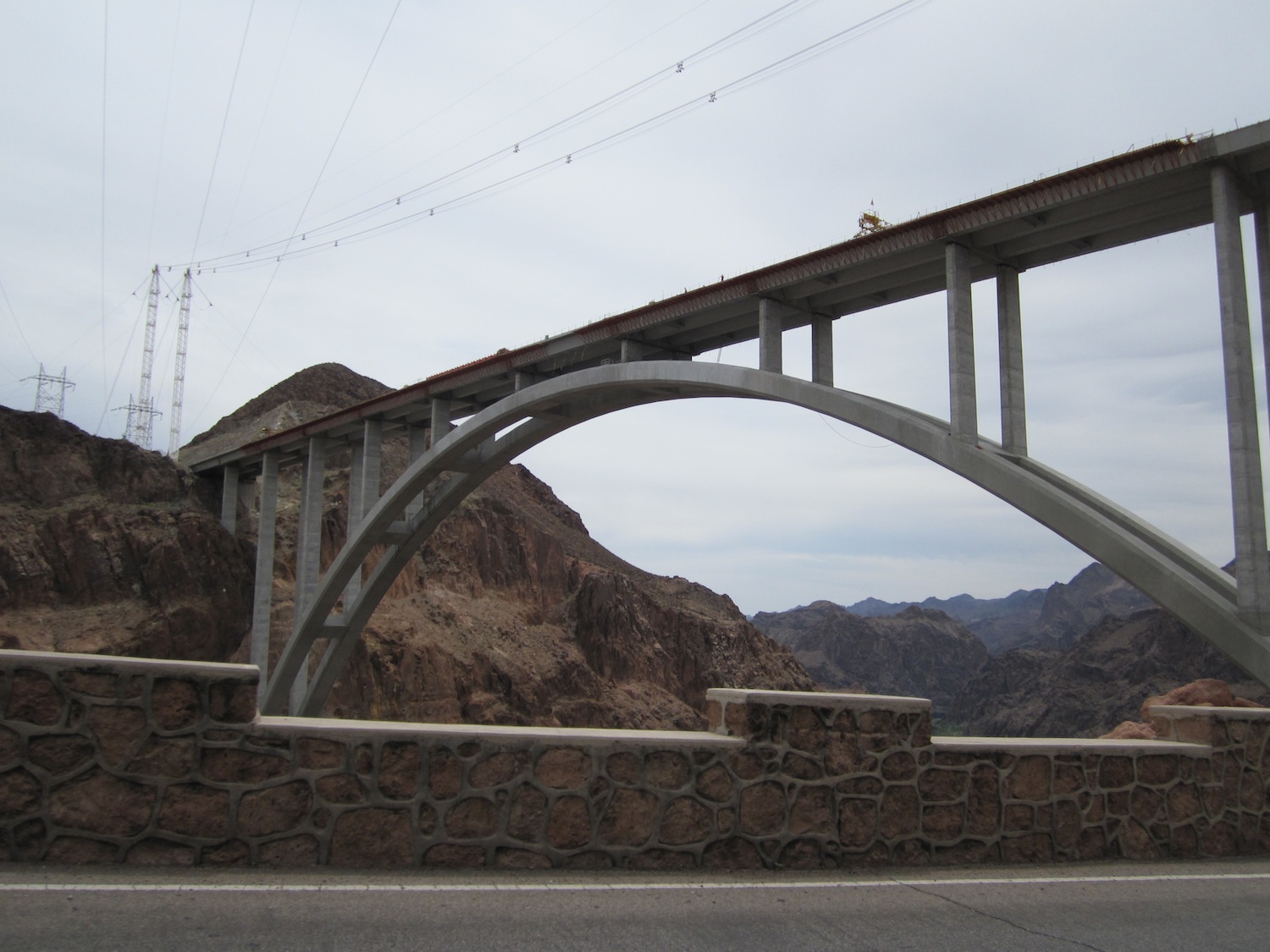 …And as one snakes down to the dam, one sees the nearly completed four-lane ultra mega bridge which will alleviate all this traffic. It taunted me.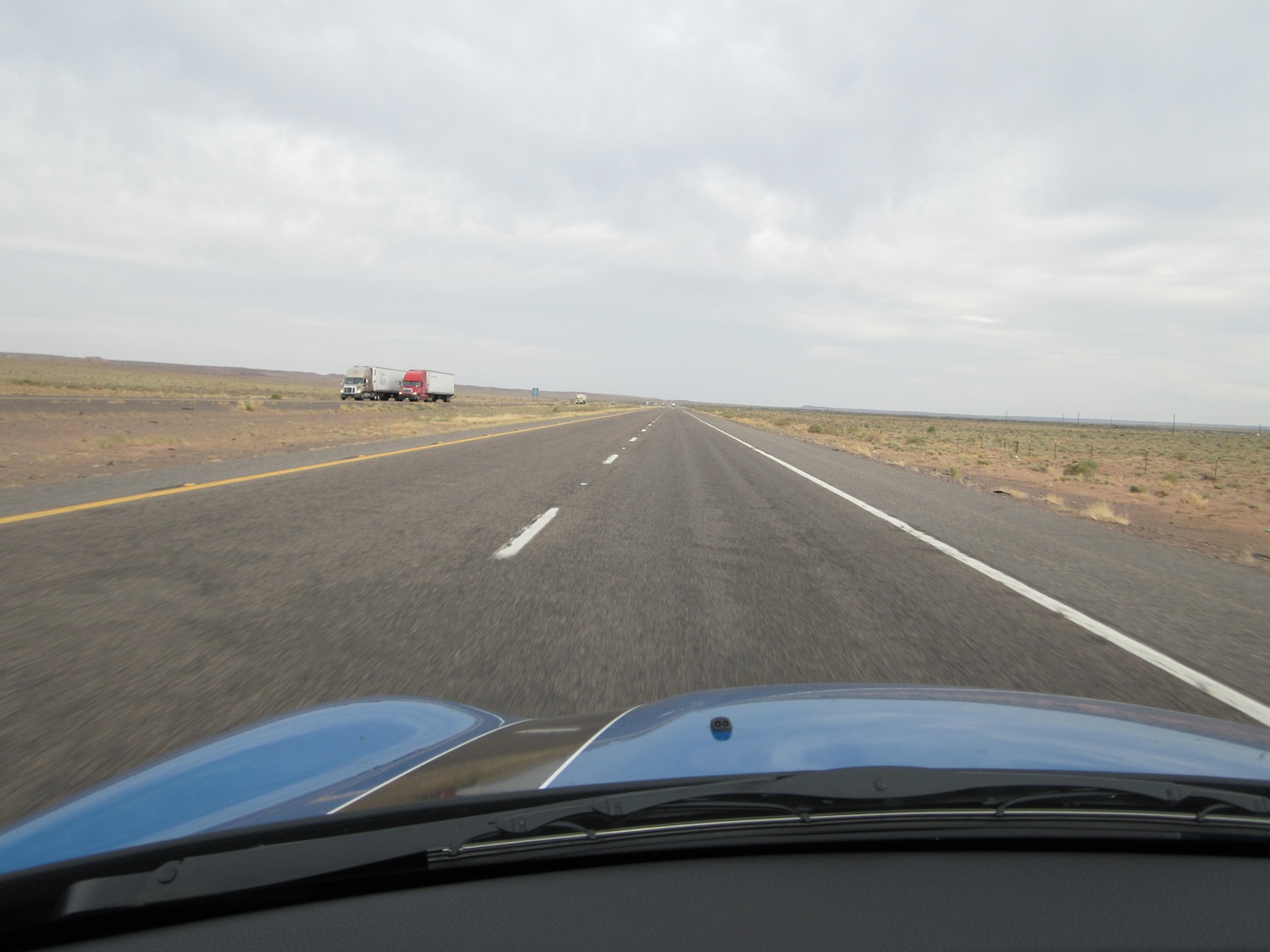 "Bah," I said. "Humbug!" And with those words, I decided not to take the three hour detour to the Grand Canyon.
And so, my mission became seeing how little money I could spend in Arizona.
I bought a few gallons of gas… but it was very cheap gas, so they didn't get much out of me.
I bought a coffee at Starbucks… but the girls behind the counter were cute and laughed at my jokes, so I have to call that a wash.
I bought some french fries at McDonalds… but they were very salty, so before eating a handful, I would raise my hand out the top of the car and let the salt fly away, thus salting the earth and ensuring that nothing will ever grow there again… Just kidding! Nothing grows there anyway.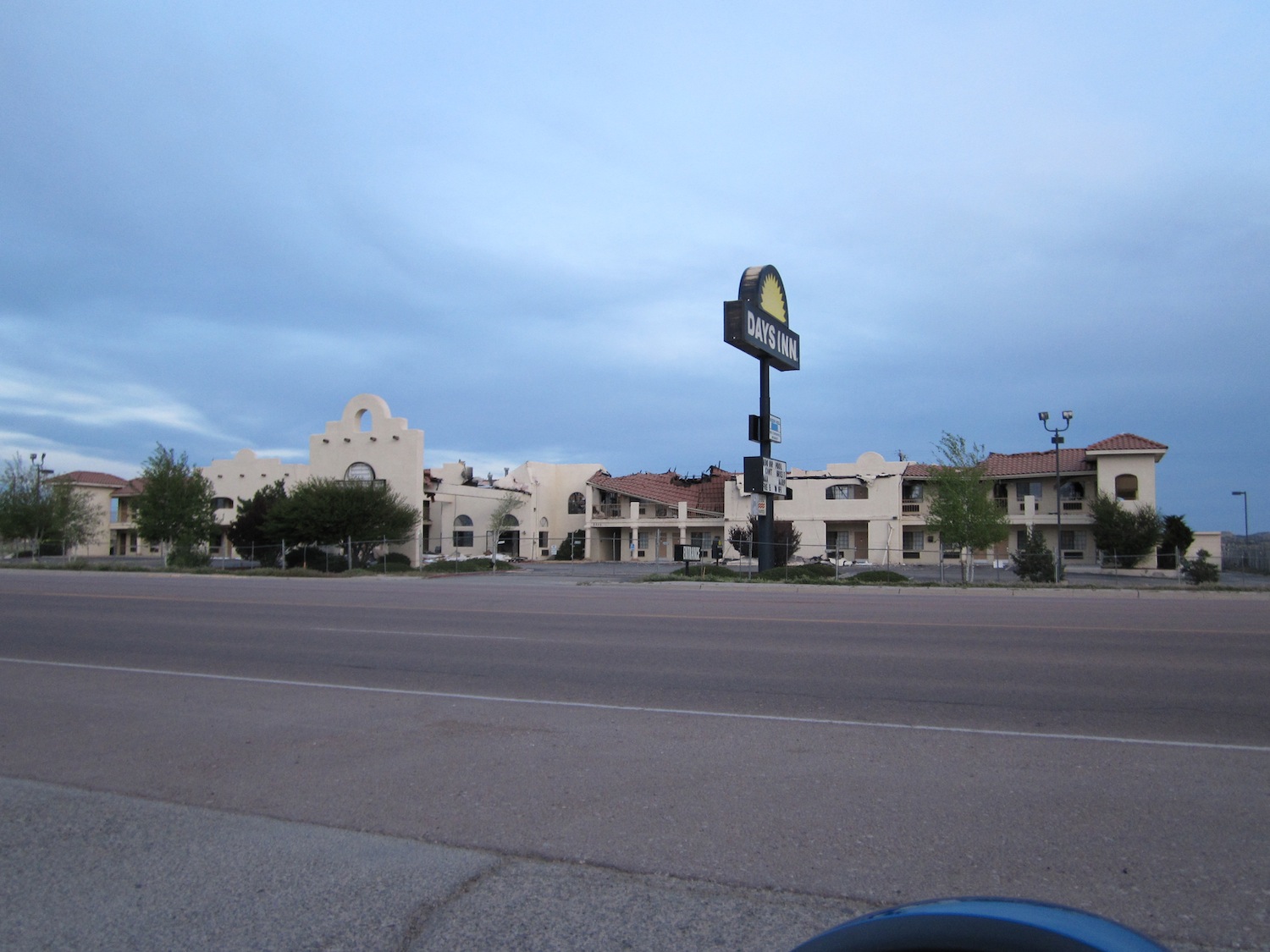 Upon arriving in Gallup, I was confronted with a strip of cheap hotels to stay at. I obviously couldn't stay at the Days Inn. I have yet to remember to ask someone what happened there.
This town closes up around 8 or so. Well, there were some restaurant/bar combos open, but somehow the exteriors all screamed, "Come in and get a beer bottle broken over your head!" I opted for the one open fast food place, a McDonalds. My head was happy but my arteries were quite upset.
Tagged with: