from May 16, 2010
A taste of the strip
It finally cooled down to 82 degrees at 10:30, so I decided to go have a walk around. I still like Vegas, but it's so full of tourists!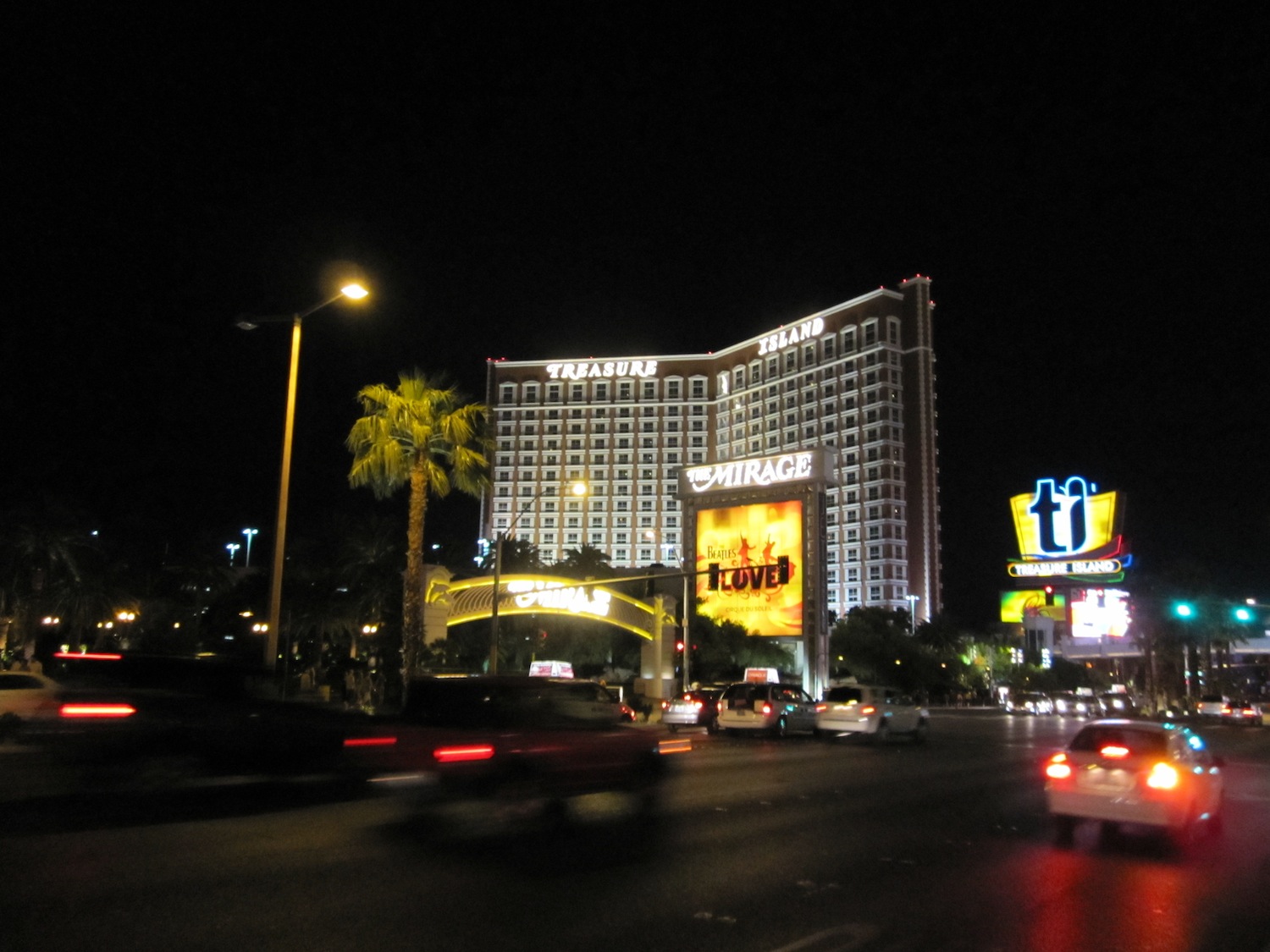 Here is the relatively non-flashy Treasure Island. It was originally built as a sort of "overflow" hotel for the Mirage. It was during the era of the "family friendly" Las Vegas, thus the pirate theme. They still have that theme, only now it's a bit raunchier, because they use the word "plunder" a lot.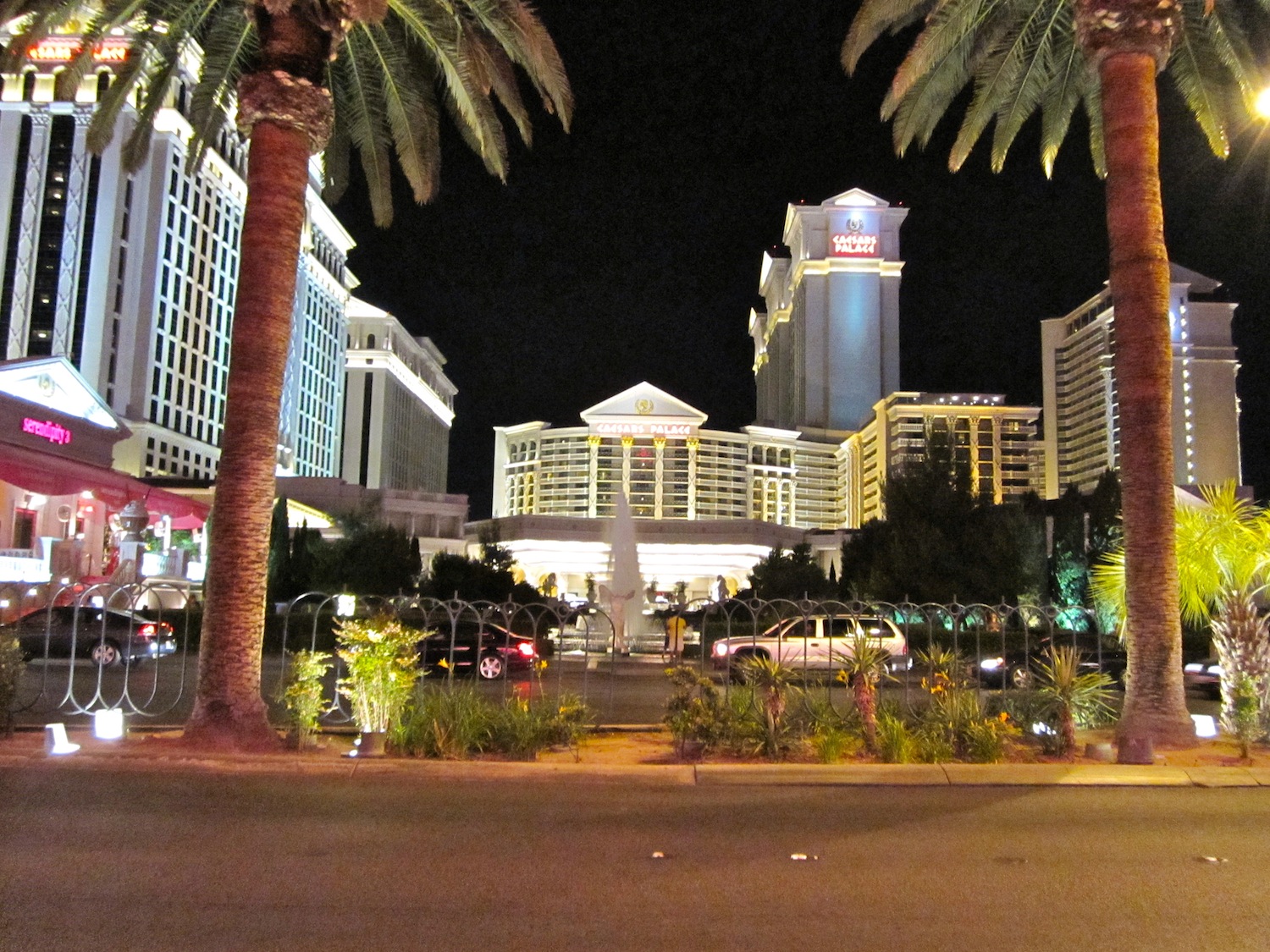 Caesar's is an old school relic surrounded by the new. Those fountains and that small building in the center have been around for a long time. And for a long time, this was considered the most opulent hotel in Vegas. As you can see, over time they've built four new buildings, all far larger than the original. That's how much the strip has grown.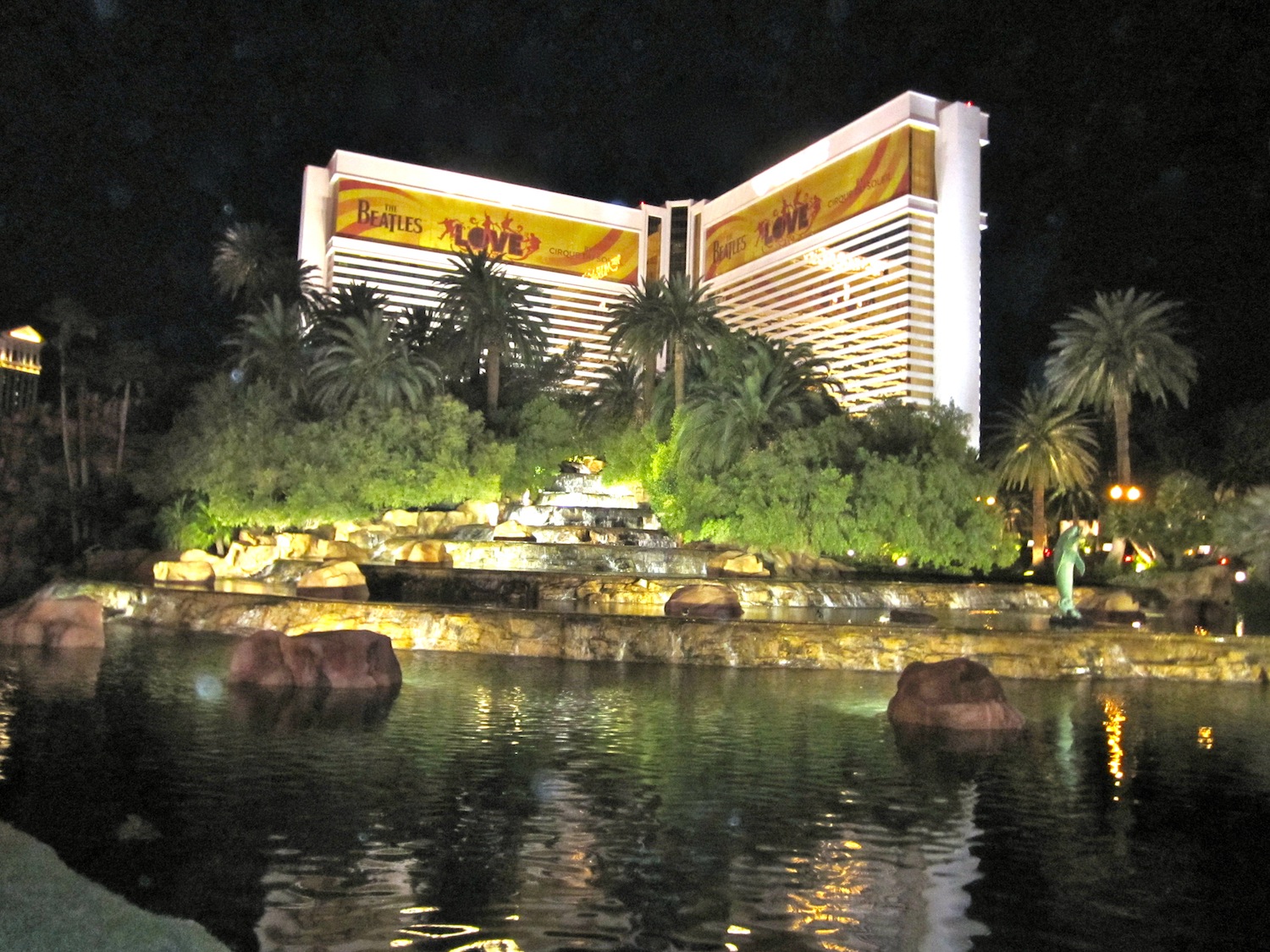 This is what used to pass for "serious bling" in Vegas. There's a "volcano" at the top of that island that spews red water and makes noise every hour or so. When the Mirage was built, it was the most expensive hotel ever made, and was considered a huge gamble. Its success led to the massive, spare-no-expense projects up and down the strip.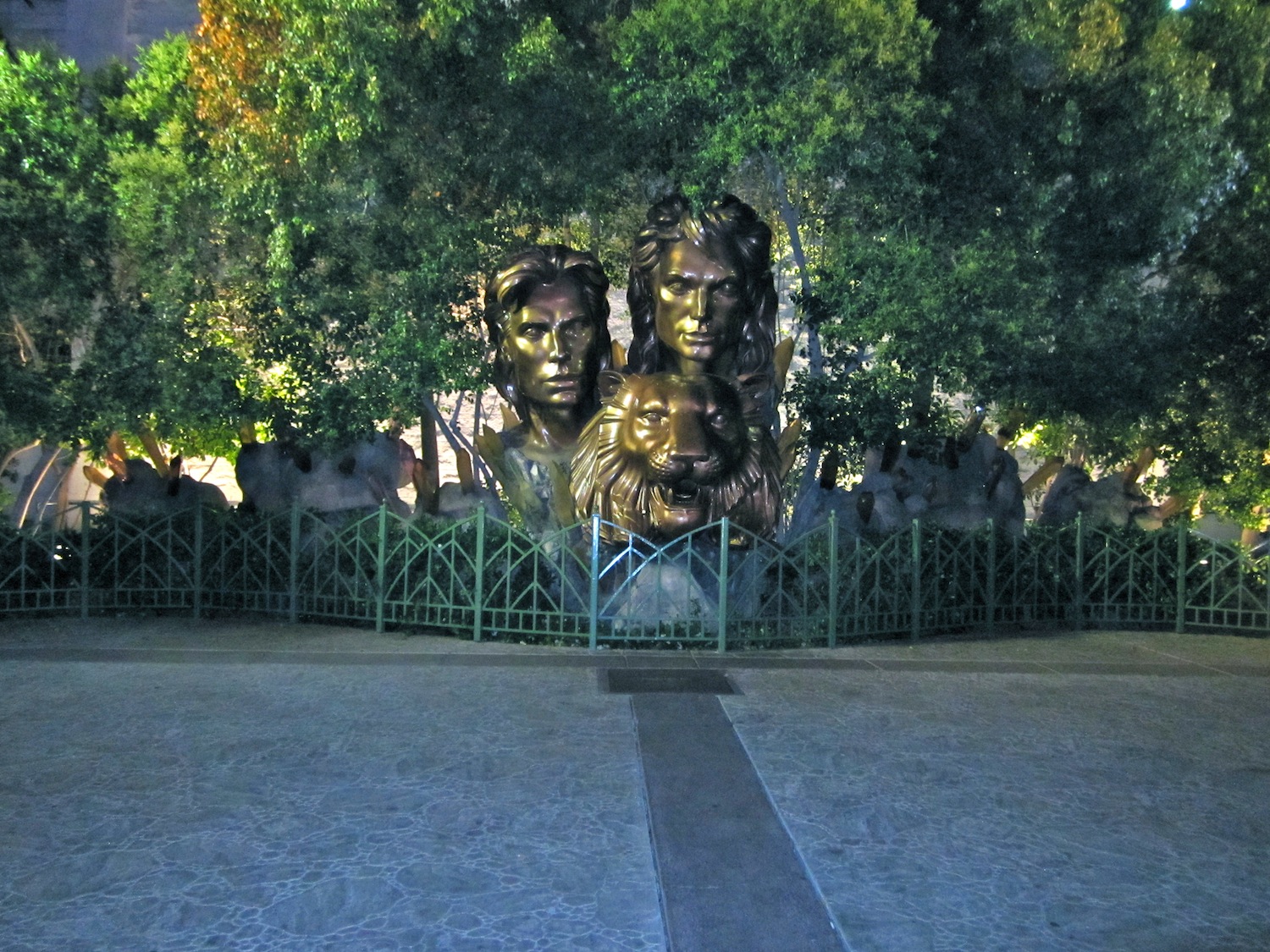 Here are the Mirage's most famous performers. When the Mirage was built, they created a special theater and mini-zoo for Siegfried and Roy.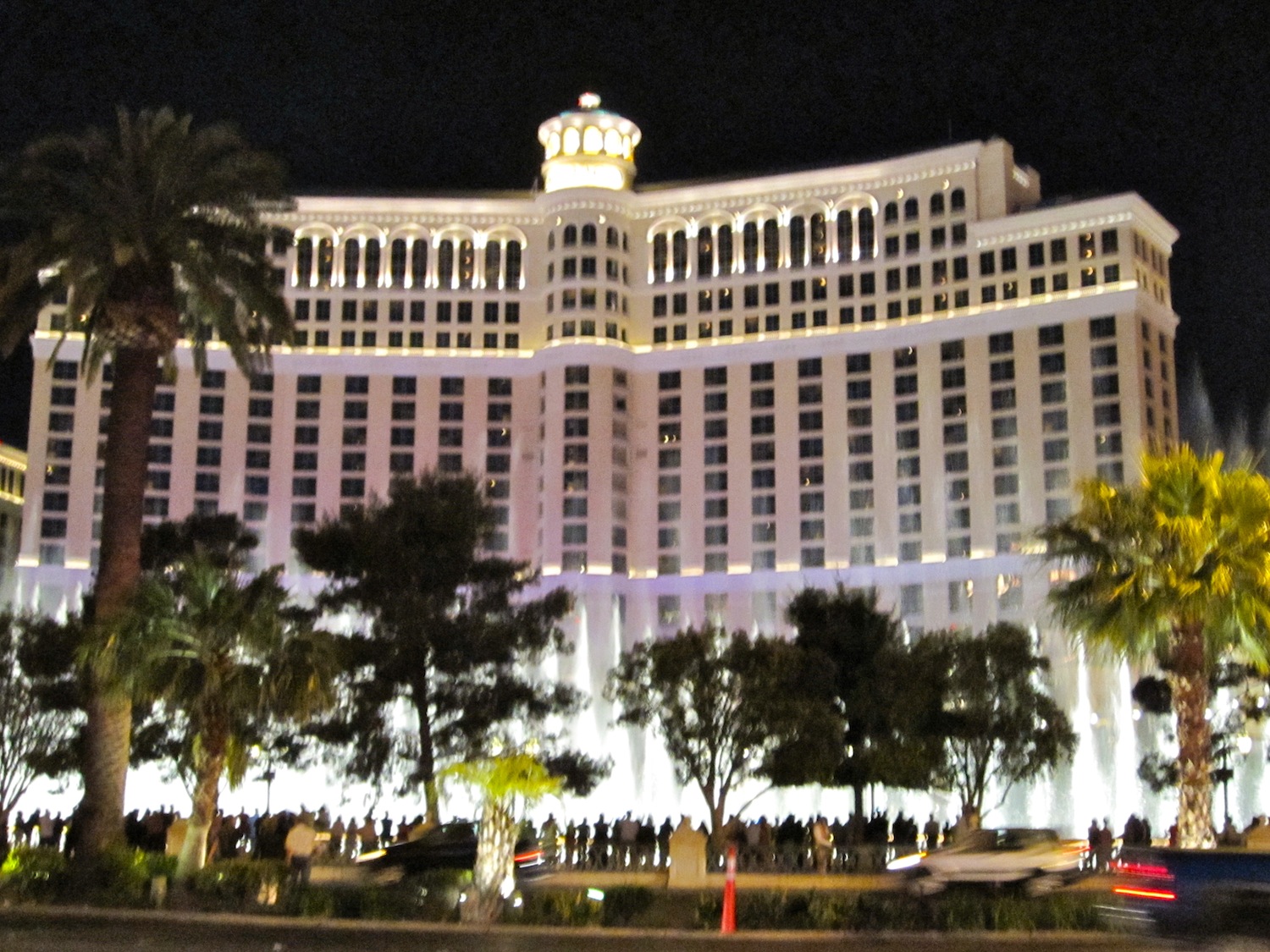 Here's an example of what the Mirage led to: The Bellagio with its massive fountains swaying in time to old Frank Sinatra tunes, while inside, everything is imported marble and art museums.
Now, the era of "themes" may be coming to a close, at least temporarily. The last few projects, including the brand new City Center, are just generic, slightly interesting skyscrapers with no real gimmick. But I've so gotten used to the gimmicks! Without art or tigers or pirates or gondolas, these are just hotels.
Tagged with: